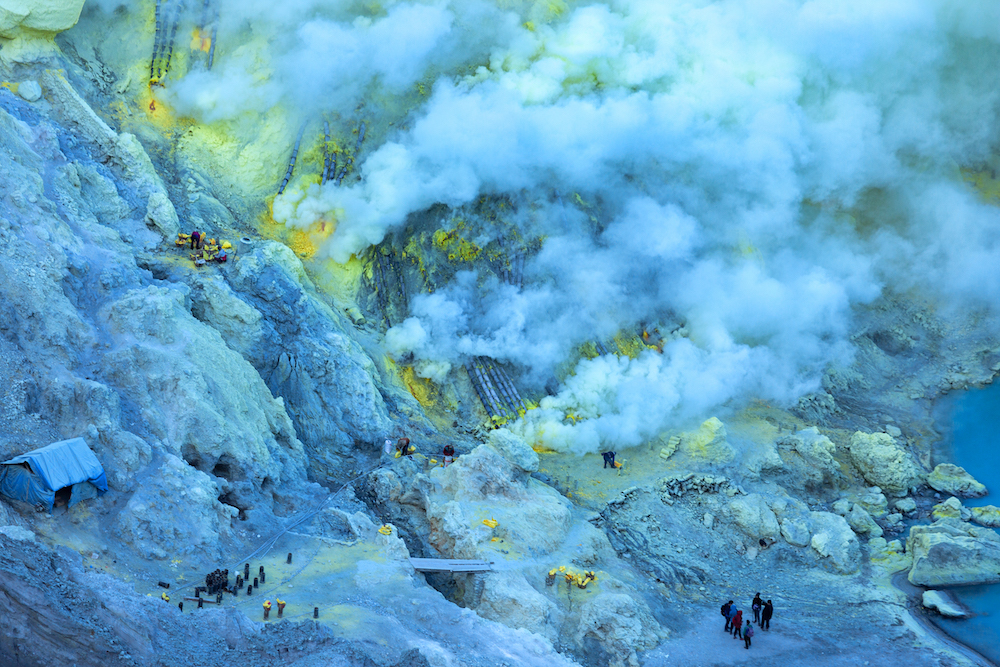 Experience the Thrill of East Java's Fire Mountains with Ijen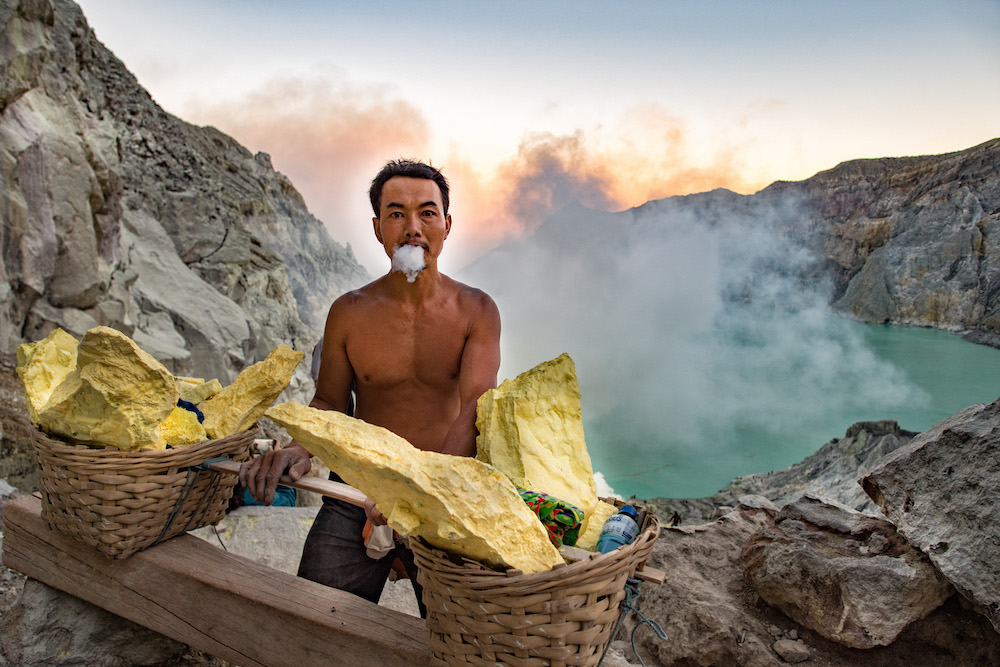 Ijen Crater Volcano: Everything you need to know
Are you an adventure seeker looking for your next thrill? Look no further than Mount Ijen in Indonesia! With its stunning blue flames and breathtaking views, this active volcano is a must-see destination. But before you pack your bags and head out, it's important to know the best way to get there, what to expect when you arrive, and how to make the most of your trip. In this guide, we'll cover everything you need to know about getting to Mount Ijen and having an unforgettable experience. So grab your hiking boots and let's go!
How to Get to Mount Ijen
Getting to Mount Ijen can seem like a daunting task, but with some careful planning and preparation, it's easier than you might think. The closest airport to Mount Ijen is Surabaya Juanda International Airport
Another popular option is to book an organized tour from Surabaya that includes transportation and accommodations. These tours typically stop at other nearby attractions such as Bromo Tengger Semeru National Park before arriving at Mount Ijen. Book our private tour with a driver and guide who can take you directly to this volcano which promises a hassle free experience. Check our tours here (Link)
Once you arrive at the base of the mountain, there are two main options for getting up to the crater: hiking or hiring a local guide with a gas mask and flashlight. The hike takes about 1-2 hours depending on your fitness level and starts in darkness so be sure to bring a headlamp or flashlight.
It's important to note that visiting Mount Ijen requires good physical condition as well as caution due to its active volcanic status. Always check current conditions before making plans and follow any guidelines set forth by authorities.
While getting to Mount Ijen may require some effort, it's undoubtedly worth it once you witness its natural beauty up close!
What to Expect When You Arrive
As you arrive at Mount Ijen, the first thing that will catch your eye is the stunning view of the volcano. You'll see a blue-green lake below and sulfuric smoke rising from it. But before you can start trekking up to the crater rim, there are a few things you need to know.
Firstly, expect a long and bumpy ride on an off-road vehicle or jeepney to reach Mount Ijen's base camp from Banyuwangi or Bondowoso town. Once there, you will have to register for your climb with local authorities and guides.
The trek itself can take around 2 hours each way depending on your fitness level and pace. The terrain is rocky, slippery in some parts and steep in others but overall manageable even if you're not an experienced hiker.
You'll also meet many locals who carry heavy baskets full of sulfur rocks down the mountain daily as their main source of income. They're friendly people so don't be afraid to chat with them along the way!
When you reach the top of Mount Ijen's crater rim, prepare yourself for one of nature's most awe-inspiring sights – witnessing blue flames emerge amidst yellow smoke caused by burning sulfur gases escaping through vents in its walls.
The Best Time of Year to Visit
The best time of year to visit Mount Ijen is during the dry season, which runs from April to October. This period offers clear skies and sunny weather that make for great hiking conditions. However, keep in mind that this also means more tourists flocking to the area!
If you're looking for a quieter experience with fewer crowds, consider going during the wet season from November to March. Although it can rain heavily during this time, it's still possible to climb Mount Ijen as long as you come prepared with proper gear.
Another factor to consider when planning your trip is the moon phases. The blue flames at Mount Ijen are most visible on dark nights when there's no moonlight interfering with their glow. For optimal views of these flames, aim to visit around the new moon phase.
Ultimately, the best time of year to visit depends on your personal preferences and priorities – whether you want good weather or less crowded trails – so plan accordingly!
What to Pack for Your Trip
When planning a trip to Mount Ijen, it's important to pack smart and be prepared for the journey ahead. Here are some essential items you should consider when packing for your trip.
Firstly, comfortable and sturdy hiking shoes are a must-have. The trail up to Mount Ijen can be steep and rocky, so investing in good quality footwear will make all the difference.
Next up is appropriate clothing. You'll want to dress in layers as temperatures can vary throughout the hike. A light jacket or windbreaker may come in handy too if you encounter any windy weather conditions.
Don't forget about sun protection either! Sunglasses, sunscreen and a hat will help protect you from harmful UV rays at high altitudes.
Other important items include plenty of water (at least 2 liters per person), snacks such as energy bars or fruit, a backpack with a rain cover, and a flashlight or headlamp if planning on hiking early morning or late evening.
Don't forget your camera! The views from Mount Ijen are truly breathtaking and capturing those memories is worth it.
Tips for a Successful Climb
If you're planning a climb up Mount Ijen, it's important to be prepared. Here are some tips to help you have a successful and enjoyable experience:
Start Early: The trek to the top of the mountain takes around 2 hours, so it's best to start early in the morning while it's still dark outside.

Wear Proper Gear: Make sure you bring comfortable clothes that keep you warm as temperatures can drop at night. It is also important to wear sturdy shoes with good grip for traction on slippery terrain.

Bring Enough Water and Snacks: Trekking up Mount Ijen can take several hours, so make sure you bring enough water and snacks for your journey.

Hire a Guide: Hiring an experienced guide will not only ensure your safety but also enriches your hiking experience by giving valuable insight into the history, ecology and culture of Mount Ijen.

Take Breaks When Needed: If you feel tired or out of breath during the climb, don't hesitate to take breaks whenever needed along the way
Following these tips will guarantee an unforgettable adventure up one of Indonesia's most beautiful mountains – Mount Ijen!
Frequently Asked Questions
Is it safe to climb Mount Ijen?
Yes, it is generally safe as long as you follow the guidelines provided by your tour guide. However, it can be a challenging hike so make sure you are physically fit before attempting to climb.
What should I wear for the climb?
Wear comfortable and breathable clothing that will keep you warm during the early morning hours. Don't forget to bring a good pair of hiking shoes with ankle support and gloves if you plan on collecting sulfur.
How difficult is the climb?
The trek up Mount Ijen can be quite challenging due to its steep incline. It's recommended that climbers have some level of fitness and experience with hiking before attempting this journey.
Can I see blue flames at any time of year?
Blue flames are visible all year round but may be more vivid during certain times depending on weather conditions.
Do I need a guide or porter?
It's highly recommended that visitors hire a local guide who knows the area well as there are no clearly marked trails leading up to Mount Ijen. As for porters, they can help take some weight off your shoulders but aren't necessary unless carrying heavy equipment.
Conclusion
Climbing Mount Ijen can be an unforgettable experience as long as proper preparation is made beforehand.
Mount Bromo
Watching the majestic Golden Sunrise view of Mount Bromo
Madakaripura Waterfall
Facing the Magnificent Madakaripura Waterfall
Tumpak Sewu Waterfall
Gazing upon the grandiose view of Tumpak Sewu Waterfall
Established 2019, we've been dedicated to showcasing the unparalleled beauty of East Java to explorers from all over the world. We're not just tour guides, we're your friends, and we can't wait to show you around. So pack your bags, bring your sense of adventure, and let's explore Java together with Bromo Vacation!
© 2019-2023 bromovacation.com. All Rights Reserved.