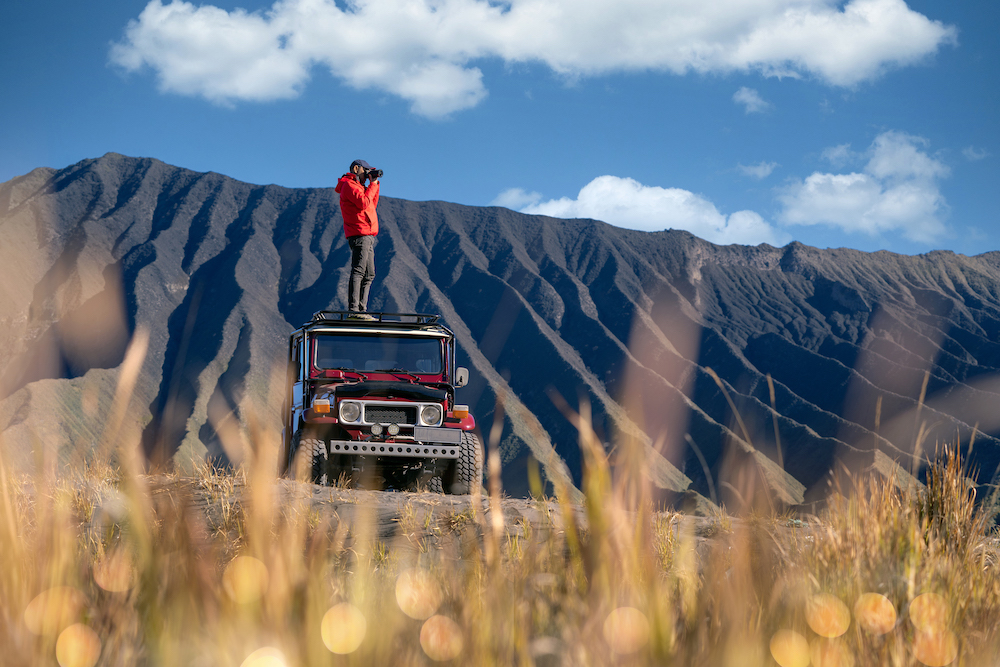 Experience the Thrill of East Java's Fire Mountains with Bromo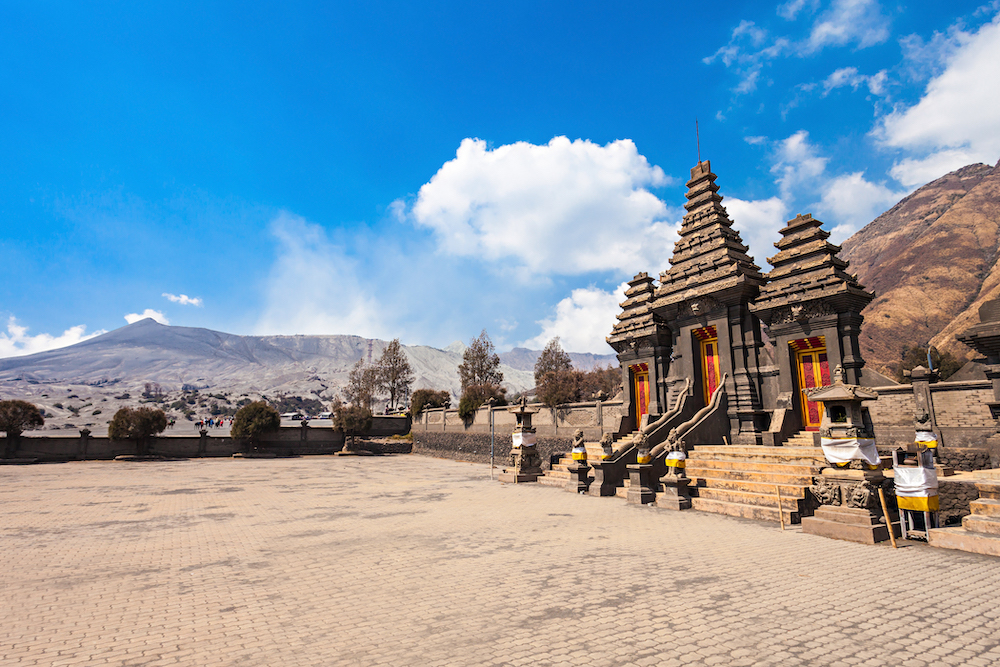 Bromo Volcano: Everything you need to know
Are you looking for an adventure that will take your breath away? Look no further than the Bromo Volcano. Located in East Java, Indonesia, this active volcano has been captivating tourists from around the world with its stunning beauty and thrilling eruptions. Whether you're a thrill-seeker or just love to explore new places, visiting Bromo is an experience unlike any other. In this post, we'll tell you everything you need to know about planning a trip to Bromo – from its history and location to how to get there and what activities await once you arrive! So sit back, buckle up and let's dive into the magnificent world of the Bromo Volcano!
What is the Bromo Volcano?
Bromo Volcano, also known as Mount Bromo, is an active volcano situated in East Java, Indonesia. It's part of the Tengger massif and stands at 2,329 meters high. The mountain has a distinctive shape with a crater that emits smoke and ash constantly.
The locals consider Bromo to be sacred and hold an annual festival called Yadnya Kasada at the crater where offerings are thrown into the volcano to appease the gods.
The area surrounding Bromo is home to several other popular tourist attractions such as Madakaripura Waterfall and Pasir Berbisik sand dunes which provide stunning views of the volcano from different angles.
Despite being active, visitors can still hike up to its crater or take a jeep tour around it for a closer look. Visitors often wake up early in the morning to catch the sunrise over Mount Bromo – truly an unforgettable sight!
The History of the Bromo Volcano
The history of the Bromo Volcano dates back to prehistoric times. It is believed that the volcano was formed over 2 million years ago as a result of volcanic activity in the region. The name "Bromo" is derived from the word Brahma, which is an important Hindu god.
In local folklore, it is said that there was once a powerful giant who lived in the area and terrorized nearby villages. One day, he became enraged and threw his own body into the volcano's crater, causing a massive explosion that created the current shape of Mount Bromo.
Over time, Mount Bromo has been both revered and feared by locals. In 1919, during Dutch colonial rule in Indonesia, visitors were allowed to climb up to its peak for scientific research purposes.
Despite being dormant for many years now, Mount Bromo remains one of Indonesia's most active volcanoes with occasional eruptions occurring every few years. As such, it holds immense geological significance and attracts thousands of tourists annually who come to witness its natural beauty firsthand.
How to Visit the Bromo Volcano
Visiting the Bromo Volcano is an experience that will leave you in awe. To get the most out of your visit, it's important to plan ahead. Book our private tour with a driver and guide who can take you directly to this volcano which promises a hassle free experience. Check our tours here
Taking a tour can be convenient as they usually offer transportation and a guide. Next, make sure you pack appropriately. The temperature can drop significantly at night so bring warm clothing and comfortable shoes for hiking.
Ensure that you respect local customs and regulations when visiting such as not littering and staying within designated areas.
The last eruption
The last eruption of the Bromo Volcano took place in 2015. It was a small-scale eruption that lasted for about two months, starting in November and ending in January. The eruption resulted in ashfall and volcanic tremors throughout the surrounding areas.
Despite its relatively minor impact, the 2015 eruption did cause some disruptions to local communities and tourism activities. The Indonesian authorities closed off certain parts of the volcano area during the event as a precautionary measure to ensure safety.
Scientists closely monitored the activity during this time, using seismometers and other tools to track changes within the magma chamber beneath Bromo Volcano. Although there were no reports of any significant danger or hazards caused by this last eruption, it serves as a reminder of how important it is to always be vigilant when visiting active volcanoes like Bromo.
Visitors should pay attention to updates from local authorities regarding volcanic activity before planning their trip so they can adjust accordingly if necessary.
How to get there
Bromo Volcano is located in East Java, Indonesia, and getting there can be an adventure in itself. The nearest airport to Bromo is Juanda International Airport in Surabaya, which has regular flights from major cities like Jakarta and Bali. Taking a tour is the best option to discover this unknown beauty. Check our 12 hour tour to discover the Mount Bromo Volcano
Do keep in mind that the journey up towards Mount Bromo requires some off-road driving through sandy terrain so be prepared for a bumpy ride! It's recommended that visitors bring warm clothing as temperatures tend to drop significantly at night especially when traveling on open jeeps.
Reaching Mount Bromo may require multiple modes of transportation but every step of this journey provides breathtaking views along with unique experiences making it all worth it!
What to do when you're there
When you finally reach the Bromo Volcano, there are a few things you can do to fully enjoy your visit. One of the most popular activities is watching the sunrise from one of the viewpoints. The view is truly breathtaking and worth waking up early for.
Another must-do activity is taking a Jeep tour around the area. You'll get to explore various viewpoints, including Mount Penanjakan and Kingkong Hill, and even drive across the Sea of Sand. It's an adventure unlike any other!
If you're feeling adventurous, you can also hike up to Mount Bromo's crater on foot. This will give you a closer look at the volcano itself and its surroundings. Just make sure to wear comfortable shoes as it can be quite steep.
For those interested in culture, there's also a Hindu temple located near Mount Bromo called Pura Luhur Poten. It's worth visiting to learn more about the local beliefs and customs.
Don't forget to try some local food while you're there! There are plenty of street vendors selling traditional dishes like bakso (meatball soup) or nasi goreng (fried rice). It's an excellent way to experience authentic Indonesian cuisine.
Visiting Bromo Volcano offers many exciting opportunities for nature lovers and adventurers alike. With so much to see and do, it's no surprise that it has become such a popular destination among tourists in recent years!
Conclusion
Bromo Volcano is one of the most fascinating natural wonders in Indonesia. Its unique landscape and cultural significance make it a must-visit destination for travelers who want to experience everything that this beautiful country has to offer.
Whether you're a seasoned traveler or a first-time visitor, visiting Bromo Volcano will undoubtedly leave you with unforgettable memories. From hiking up the crater rim to watching the sunrise over Mount Bromo, there's no shortage of things to see and do here.
If you're planning on visiting Indonesia anytime soon, make sure that you include Bromo Volcano on your itinerary! With its breathtaking beauty and rich history, it's easy to see why so many people are drawn to this incredible place year after year.
Madakaripura Waterfall
Facing the Magnificent Madakaripura Waterfall
Mount Ijen
Witnessing the natural phenomenon of Blue Flame
Tumpak Sewu Waterfall
Gazing upon the grandiose view of Tumpak Sewu Waterfall
Established 2019, we've been dedicated to showcasing the unparalleled beauty of East Java to explorers from all over the world. We're not just tour guides, we're your friends, and we can't wait to show you around. So pack your bags, bring your sense of adventure, and let's explore Java together with Bromo Vacation!
© 2019-2023 bromovacation.com. All Rights Reserved.