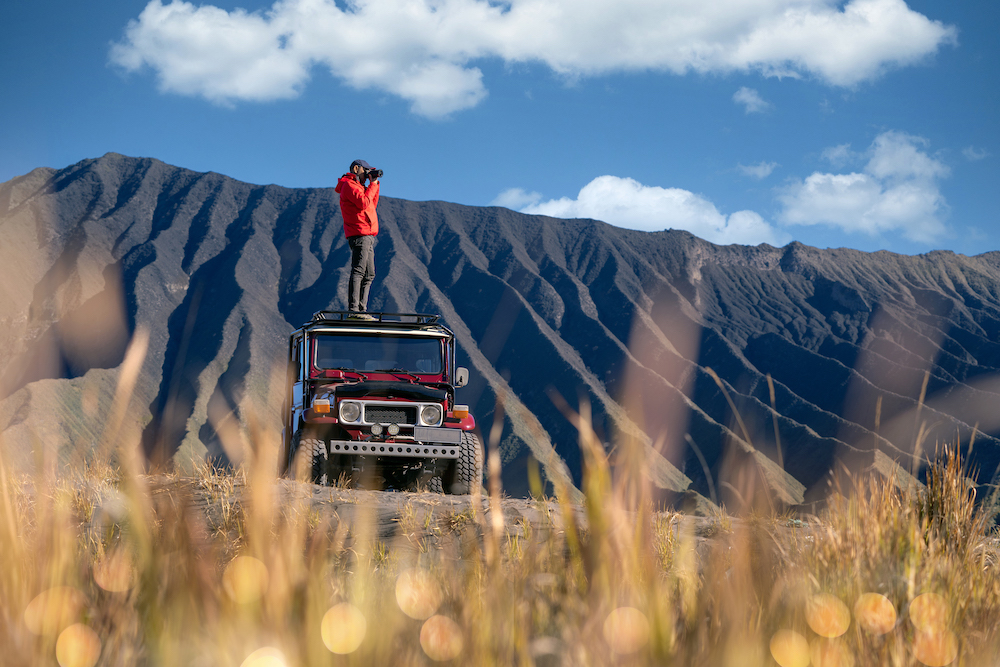 A Guide to Timing Your Trip: Choosing the Best Season to Explore Mount Bromo
Nestled in the heart of East Java, Mount Bromo is a mesmerizing destination that attracts travelers from all over the world. With its awe-inspiring landscapes and stunning vistas, it's no wonder why this active volcano has become a favorite among adventurers and nature enthusiasts alike. But with so much to see and do on this iconic mountain, it can be tough to decide when to plan your visit. Fear not! In this guide, we'll help you navigate the best season to explore Mount Bromo so you can make unforgettable memories amidst its breathtaking beauty.
Introduction to Mount Bromo and its Surrounding Areas
Mount Bromo is an active volcano in East Java, Indonesia. It is one of the most popular tourist destinations in the country due to its unique geology and stunning views. The best time to visit Mount Bromo depends on what you want to see and do while you are there.
The peak season for tourism at Mount Bromo is during the dry months of July and August. This is when the weather is at its best and the skies are clear, making for perfect conditions to view the surrounding area. However, this also means that accommodation and tour prices will be at their highest during this time.
If you are looking to avoid crowds and save some money, consider visiting during the wet season (November-March). Although it may be more difficult to see the views during this time, Mount Bromo is still beautiful and worth a visit. 
If you want to experience Mount Bromo at its most active, plan your trip for April or May. This is when Mount Bromo is most likely to erupt, although eruptions are not guaranteed. If you do witness an eruption, it will be an unforgettable experience!
Planning for the Weather and Climate at Mount Bromo
When planning your trip to Mount Bromo, it is important to consider the weather and climate. The best time to visit Mount Bromo is during the dry season, which runs from April to November. During this time, there is little rainfall and the temperatures are cooler, making it more comfortable to explore the volcano.
The wet season runs from December to March, and while Mount Bromo can still be visited during this time, the conditions can be more challenging. There is more rain during the wet season, which can make hiking and climbing around the volcano more difficult. In addition, the temperatures during the wet season are hotter, so you will need to take steps to stay cool and hydrated.
Tips for Choosing the Best Time of Year to Visit
When it comes to choosing the best time of year to visit Mount Bromo, there are a few things to consider. The weather is one of the most important factors, as you'll want to make sure you're comfortable during your stay. The rainy season runs from November to March, so if you're looking to avoid the rain, it's best to plan your trip for another time. From April to October, the weather is generally dry and sunny, making it a great time to explore the area. Keep in mind that June and July are the busiest months, so if you're looking for a more relaxed experience, it's best to visit during another time of year.
Activities You Can Do on a Trip to Mount Bromo
There are a number of activities that you can do on a trip to Mount Bromo. The most popular activity is obviously hiking up to the crater itself. This is an active volcano, so be sure to check with your tour guide or the local authorities about the current conditions before attempting this hike. If conditions are not safe, there are other hikes in the area that are just as scenic.
Other activities include visiting the nearby Hindu temple complex, exploring the surrounding valley and forests, and taking in the stunning views from one of the many lookout points. No matter what time of year you visit Mount Bromo, there is always something to see and do.
How to Prepare for Your Trip
No matter what time of year you visit Mount Bromo, you'll need to be prepared for cold weather and potentially hazardous conditions. The best way to do this is to dress in layers, including a wind- and waterproof outer layer. You'll also need sturdy shoes with good traction, as the terrain can be slippery.
If you're visiting during the wet season (November to March), it's important to check the local weather forecast before heading out and to heed any warnings from authorities about potential dangers.
Remember that Mount Bromo is a sacred site for many Indonesians. Be respectful of religious customs and traditions, and avoid disturbing or damaging any of the natural features of the area.
Conclusion
Planning your trip to Mount Bromo can be an overwhelming task, but the reward is worth the effort. By taking into account weather conditions and seasonal events, you can plan the perfect time for you to visit this beautiful destination. Whether it's during the dry season or wet season, night or day – just make sure that you keep safety in mind when exploring this active volcano! With a little bit of preparation and planning, there's nothing stopping you from having a great experience at Mount Bromo.
Established 2019, we've been dedicated to showcasing the unparalleled beauty of East Java to explorers from all over the world. We're not just tour guides, we're your friends, and we can't wait to show you around. So pack your bags, bring your sense of adventure, and let's explore Java together with Bromo Vacation!
© 2019-2023 bromovacation.com. All Rights Reserved.